Hangout login is a process gets sign in to Google Hangouts. Google also have a free instant messaging free service. With Google Hangout you can enables you to do one-on-one chat and also group chats up to 10 people at the same time. With Google hangout one can also do video chat, share documents, images and YouTube and more.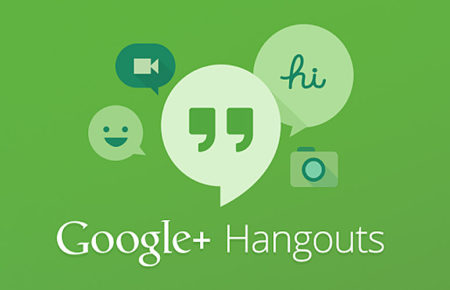 PC users, Mac user, Android and iOS user can also Google Hangouts in there's devices. One can use Google hangouts from web-browsers via Gmail, Google+ and also using Chrome extension. Google hangout can be used same as most of the people use Facebook messengers.
Hangout Login – Any Web-Browsers – PC or MAC via Gmail Mailbox
Open any web-browser installed in your PC or MAC.
On the address bar type-in gmail.com or mail.google.com
Once you have a mailbox open, on the left hand side under the side bar with inbox, send mail etc. Below that you will see a blue rectangular link with 'Sign in'.
Click on 'Sign in' to do Google hangout login.
Once you have login to you hangouts, you can use the contacts to send message and also call them.
To 'Sign out' from hangout. Click on your name on the hangout and scroll down on the pop-up window and click on 'Sign out of Hangouts'
Hangout login Direct from any web browsers.
Open any web browsers in your system.
Type-in https://hangouts.google.com/
On the top right hand corner of the page click on 'Sign in'
Enter your Gmail account email id and click on 'Next' and also enter your password and click on 'Sign in'
Once you have successfully signed in to your hangout you'll be welcomed with the image like below.
After the introduction to hangout. You can now use hangout directly as you can see your contacts on the left hand side. Happy doing Google Hangout-ing. Cheers.
Hangout Login via Google Chrome App – Hangouts app

For this you'll need to install Google Chrome.
Once installed on open your Google Chrome.
On the address bar type-in or go to
https://chrome.google.com/webstore/detail/google-hangouts/nckgahadagoaajjgafhacjanaoiihapd?hl=en
Above link you help you directly to the app download page for Google Hangout.
On the top right corner of the page, click on 'ADD TO CHROME'
Click on 'Add extension' to install.

Hangouts pop-up window pops ups click on sign to enjoy Google Hangout. Click on 'Sign in' to enjoy the Google Hangouts.
Hangout login via Android Device
Most of the android phone Google Hangouts app is already pre-installed.
On android devices – go to all app look for icon like below.
Tap on the 'Hangouts App' to open and use it.
If couldn't find it – go to Play Store and search 'Hangouts'
Install and enjoy.
Google Hangout Login via iOS Devices
Go to your App Store

Tap on Search and type-in 'Hangouts' 
Tap on 'GET' to install in your iOS Device
Go back to your all app and look for Hangout icon and tap on it to open.

Enter your Gmail Email Id username and password to sign in.
Enjoy using Google Hangouts. Cheers!